Jim Swift, B.S.,C.S.C.S., C.P.T., PN1
Coach Jim Swift is the Owner and Performance Coach at Swift Performance Training in San Antonio, TX.  After graduating in 2007 from James Madison High School, Coach Swift went on to Texas State University to get a Degree in Exercise and Sports Sciences.  Early on in college he grew passionate towards the science behind Health and Fitness, as well as Elite Athlete Performance Development and wanted this to be his career: making people better.
After graduating from Texas State in 2011 and learning from former D1 Strength Coaches and Martial Artists with 50+ years experience and education in the Performance Industry and working at places such as, New Braunfels YMCA, Evolve (San Antonio), Elite Athletics (San Antonio), and Golds Gym-Rogers Ranch, Coach Swift started Swift Performance Training in April 2015 in San Antonio, TX.
When it comes to Fitness and Sports Development, there is always something for people to learn and programs that will get them to their destination.  Coach Swift prides his coaching abilities, being an educator first in the industry when coaching his clients, and making sure they get the necessary repetition to become better at their craft.  From Exercise Prescription to Nutrition Management, every bit of information coached to a client is contextual to them- there is no "1 Size Fits All- Cookie Cutter" program person to person.
As of 2018, Coach Swift has helped hundreds of males and females alike get stronger, learn more about strength training for health and fitness and understand nutrition as it pertains to them.  He has also helped athletes in various sports become bigger, faster, stronger and healthier to compete at their current playing levels and go on to play in college whether it be D1, D2, D3, NAIA, or Juco.
It's a privilege being able to give back to the city he was raised in and coach them to be more competitive and stronger beings.
Accomplishments and work:
Bachelors of Science in Exercise and Sports Sciences
Certified Personal Trainer- AFAA
Certified Strength and Conditioning Specialist- NSCA
Army All-American Games Underclassmen Combine Staff: 2014,2015,2016
Yahoo! Rivals Combine Staff: 2015
Former Evolve FT Sports Performance Specialist
Former Elite Athletics Sports Performance Specialist/Assistant Sports Performance Director
Former Golds Gym and YMCA Certified Fitness Specialists.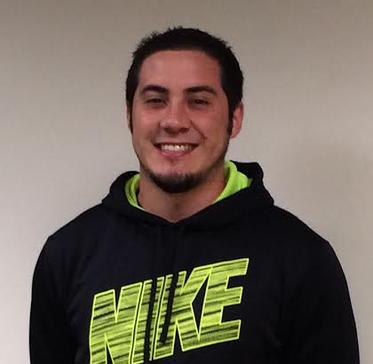 Jim Swift, B.S.,C.S.C.S., C.P.T., PN1